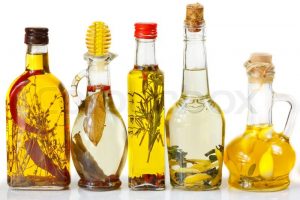 Weak hair and excessive hair loss is a problem that many young people have to deal with. There are many reasons for bad scalp and hair condition. The most popular ones are stress, severe diseases, taking different medicine, unhealthy diet and using inappropriate cosmetics. Fortunately, there are some easy ways that can help to restore hair condition and heal your scalp. One of them is Ayurveda – Indian folk medicine.
Ayurveda is considered as one of the world's oldest medical disciplines, with its origins in ancient history. It consists of: internal diseases, general surgery, psychiatry, head and neck aches, the science of rejuvenation and aphrodisiacs. Nowadays, the Indian art of natural medicine is combined with modern medical innovations. However, in order to help fight the internal and external diseases, some herbs known to Ayurveda such as bhringraj are still used. Several studies and tests prove that the herb prevents hair loss and stimulates the growth of the new ones.
In Indian folk treatment, as well as in contemporary cosmetology, all parts of bhringraj herb, such as roots, leaves and stalks are fully used. All these parts combine active ingredients that have positive influence on both scalp and hair. Their amount depends only on the part in which they appear. Bhringraj leaf extract is broadly known as the most popular one. It is so strong that it should be used as an addition to different oils, especially coconut oil or sesame oil. Rubbed into the scalp, helps to speed up the process of hair growth, reinforces hair bulbs and nourishes the skin. It is worth remembering that massaging scalp while applying oils improves blood circulation and simply relaxes.
In order to see the first effects, patience is the key. The results depend on the level of hair damage and how irritated the scalp is. After finishing the whole  rejuvenating treatment, hair appear to be stronger, healthier and prettier. Bhringraj oil regenerates damaged and dry hair in a visible way as well as lustres and evens out hair texture. It is especially crucial to hair that are not easy to style. It also helps combing the hair easier as well as prevents hair knots and provides protective properties. What is more, it consists of a natural SPF and helps to protect hair from high temperatures caused by using hot styling tools. Thanks to using bhringraj oil, hair is no longer frizzy, the amount of split ends is reduced. And all in all, your hair is less vulnerable to chemical and mechanical destruction.