Bhringraj, i.e. the ruler of the hair, is a herb from India considered there a plant with an extraordinary healing properties. Hence its common use in the traditional medicine – Ayurveda. This plant is frequently used in hair and scalp care. Its other names are false daisy, mahakanni, eclipta prostrata or eclipta alba.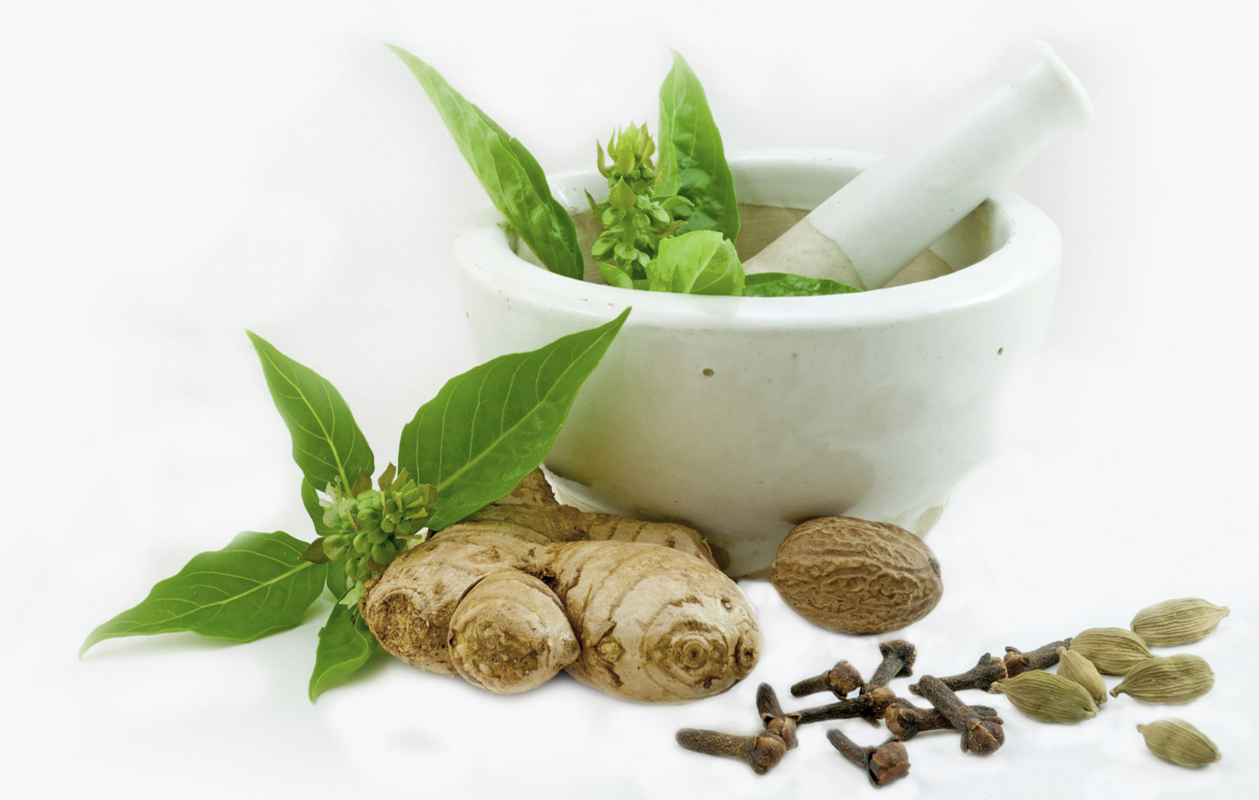 The Internet shops with organic products have dark green oils and hair masks in form of bhringraj powder. Those cosmetics are really popular, because it has ascribed plenty of valuable properties. The plant consists of strong regenerative and strengthening action. It provides hair with gloss, volume and thickness. What is more, it indicates antiseptic and antibacterial properties, so it prevents dandruff, eliminates itching and prevents flaking of epidermis; it also soothes inflammations of scalp and calms irritations. What's interesting is that bhringraj stimulates hair growth, improves work of follicles and hair bulbs, strengthens and nourishes hair. On top of that, the plant prevents premature grey hair and can even darken their colour. Bhringraj protects hair against sun radiation, pollution and chemical and mechanical damages.
Bhringraj contains lots of valuable vegetable ingredients. To those ingredients we count in: natural sun filters, vitamin C, flavonoids, phytosterols (antioxidants), lawsone and eumelanin (pigment).
Bhringraj in hair care can be used in a various ways. You can prepare hair mask if you mix 100 g/3.2 oz. of powdered herb and 300 ml/10.6 oz. of water. The optimal time of "keeping" this product on blonde hair is around 15 minutes and for darker and grey hair – an hour. This Indian herb can be an ingredient of hair dyes. It ensures results similar to effects of treatment with amla oil, but less durable and without acidifying properties. Because of the lawsone in the composition, it preserves indigo colour. If added to hair dyes, it ensures hair with nourishment and gloss. Bhringraj can be also used as an oil. Mix 25 g/0.8 oz. of powdered plant with your favourite cold pressed and unrefined oil. Put it aside for three weeks. After this time, strain oil and keep it in the fridge in the dark glass bottle. The potion apply directly on scalp or hair while performing massage for improvement of blood circulation and strengthening of hair bulbs. Bhringraj oil can be added to shampoo you wash your hair with.